ICYMI: Tennessee Gov. Bill Lee Touts Paycheck Protection for State Teachers
NASHVILLE, Tenn. — A newly released video from Tennessee Governor Bill Lee highlights a legislative proposal that would end automatic deduction of union dues, safeguarding teachers' paychecks. Governor Lee also outlines his plan to provide the largest salary increase for teachers in Tennessee history, making the Volunteer State a top-10 state for teacher pay.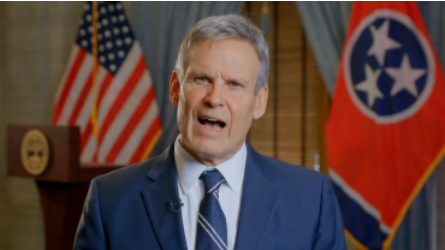 "Nothing should stand in the way of a teacher and their paycheck," said Gov. Bill Lee. "Our bill will make sure that union membership dues are never automatically deducted from teacher paychecks, giving teachers control of their hard-earned pay and guarantee that taxpayer dollars are used to educate students and not fund politics."
As an advocate for employee freedom, Workers for Opportunity commends Governor Bill Lee and his administration for their efforts on HB 329/SB 281, which would protect Tennessee teachers' paychecks.
"The government should not be the bills collector for union dues," said Workers for Opportunity Senior Policy Advisor Vincent Vernuccio, "especially when those unions are affiliated with national organizations that do not respect Tennessee taxpayers' values."